Customize Variant Options The Way You Want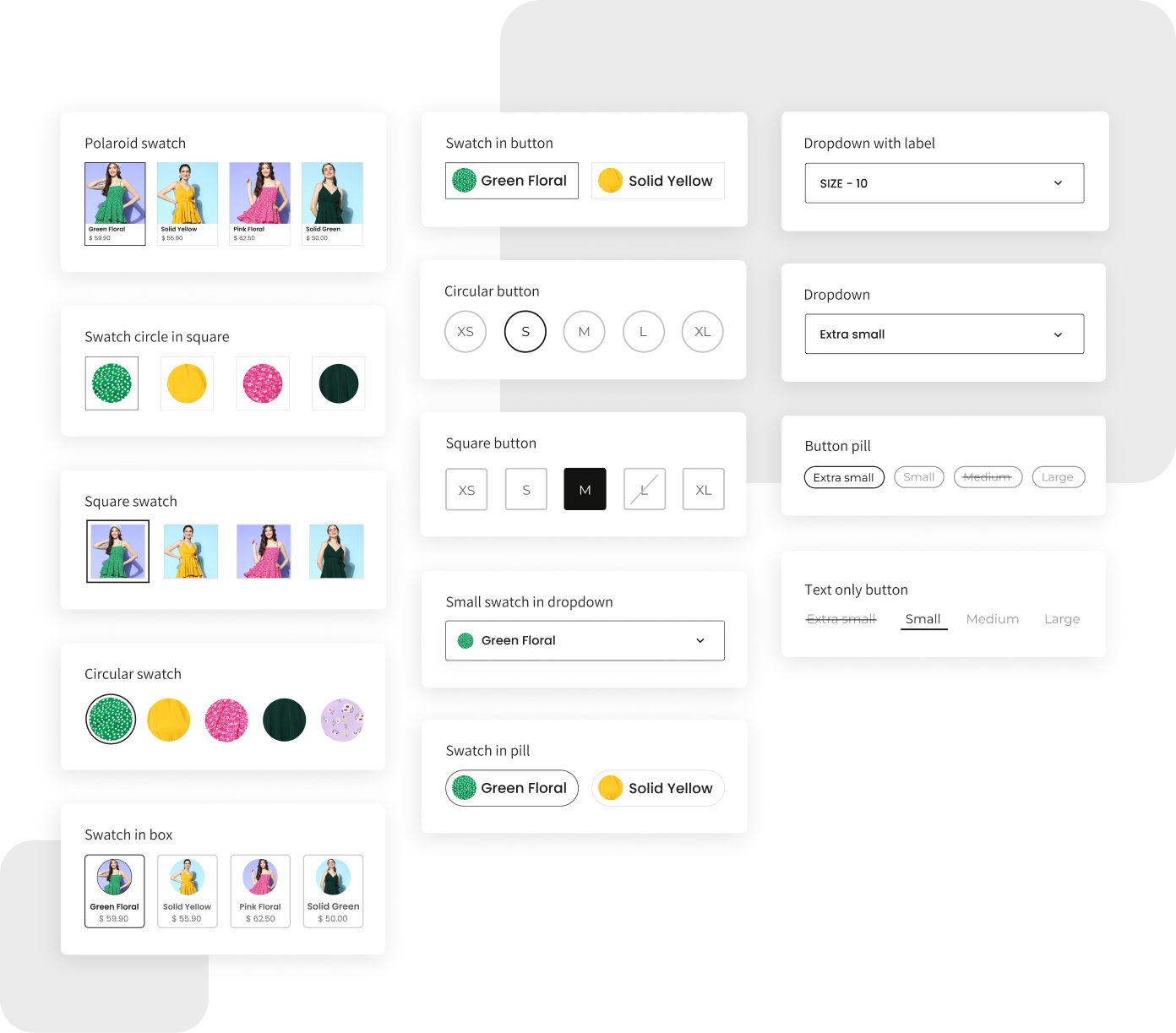 The Design Library
Swatch King offers a comprehensive library of pre-built dropdown, swatch, and button designs that can be quickly integrated into your Shopify store. These designs are carefully curated to provide an intuitive and engaging user experience while maintaining the visual coherence of your storefront.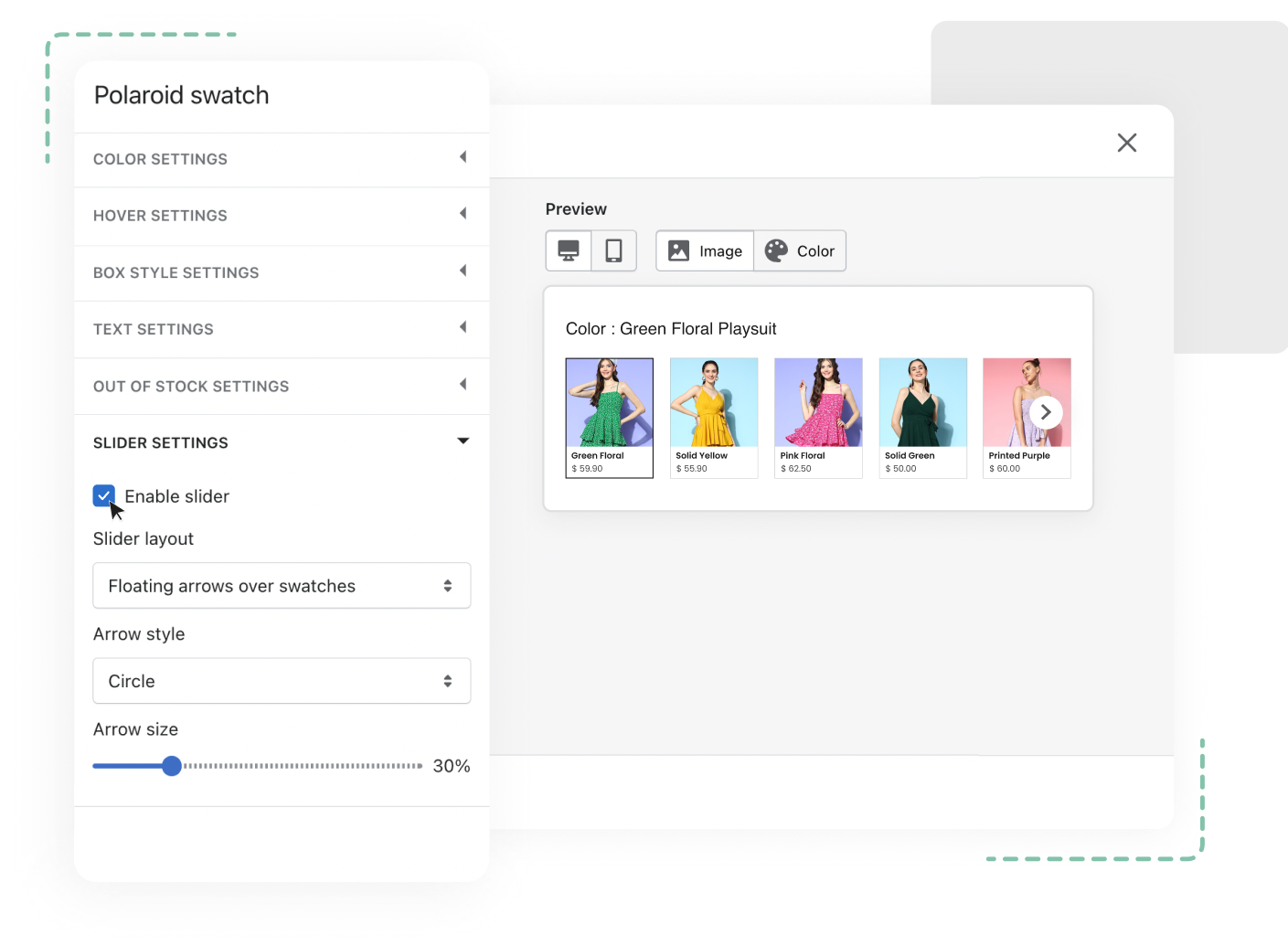 The Options Customizer
Whether you want to use one of our pre-built designs or start from scratch, you can customize every aspect of the variant options with our powerful Options Designer. From color to size to functionality, no detail is too tiny to tweak. By designing variant options to match your store's unique branding and design aesthetic, you can increase customer engagement and ultimately drive more sales.